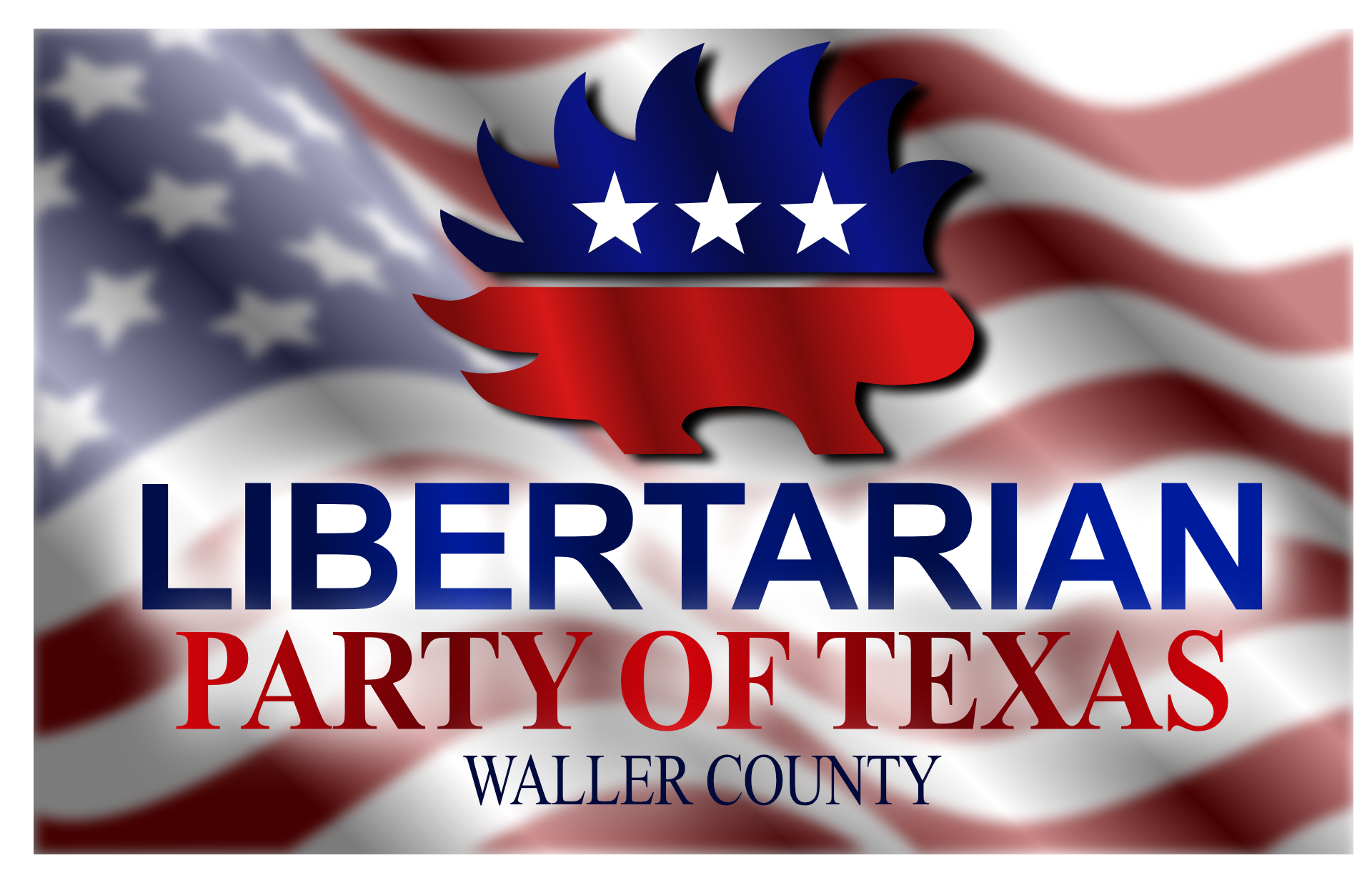 Good Morning,
I wanted to reach out to you and let you know and let you know about some up coming events the County Libertarian Party is having.
On February 27th we will be holding our monthly meetup. The theme of the meeting this month will be the ATF. We will be holding the meet up at Boyert Shooting Center in Katy, TX (1200 Mason Rd, Katy, TX 77450), starting at 2pm. From 3-5 we will move to EinStein's pub (873 Mason Rd #360, Katy, TX 77450) for the alcohol and tobacco part of the event. during this event we will hold a raffle for free ammo for your favorite gun. There will be .40, .22LR, 12 gauge, 9mm, 2.23 and 12 gauge given away at this event. We will be raising funds and collecting items for Focusing Families, a non profit that helps Families dealing with domestic abuse. A $5 donation or $5 in item(s) will get you a raffle ticket. No limit on raffle tickets. Preferred items include underwear and socks (men, women, or children) and cleaning supplies. come hang out with us and learn about why the ATF should be abolished. You must be present to win.
Convention season will be coming up and both the Precinct and County Conventions will be held at my house (10149 Rose Willow Ln). You will need to bring your ID and voter registration cards to these events.
The precinct convention will be held March 8 from 6-7:30 pm. This will be your time to affiliate with the party, and declare your self as a County delegate. This should be a quick in and out for everyone.
The County convention will be held. March 12, from 1-3pm. Here we will vote for bylaw changes, executive committee voting and to vote for the state delegates that will represent us at the Texas State Convention.
If you have any questions about these events, please reach out to me and I would be happy to answer any questions you have! if you would like to learn more about the whats going on in the county, visit LPTexasWC.org.
In Liberty,
Jacob Bradley